Modern Flour Mills & Macaroni Factories Co.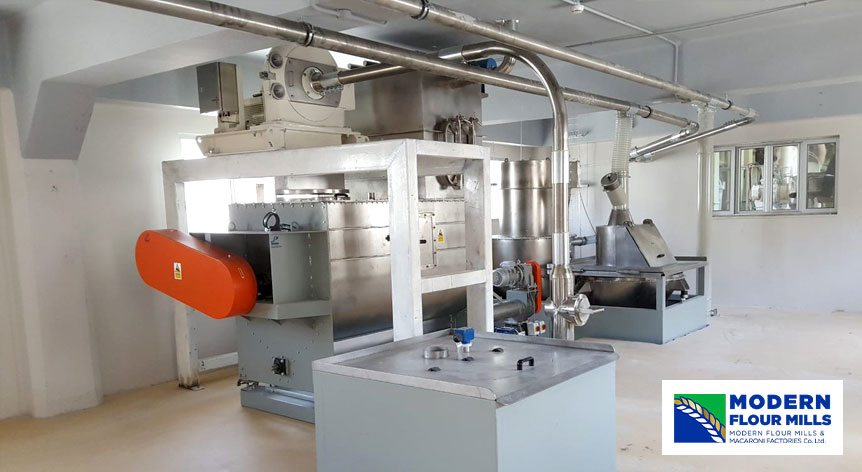 05/11/2021
The Modern Flour Mills and Macaroni Factories Co. is a diversified cereal processor based in Amman, Jordan. In business since 1949, the company currently operates a Wheat Flour Mill, a Pasta Production Plant, a Snack Foods & Breakfast Cereals Plant and a Bakery Ingredients Product on and Distribution Business.
The company MFM selected PRAXIS ENGINEERING SILO SYSTEMS for the supply and installation of a Complete System for storage and Handling materials, packing machines and Mixing plan. More specifically the project includes storage silos for flour and semolina fully equipped, complete weighing dosing stations for flour, sugar, main additives, small additives fully equipped and powder sugar blending system. Our Turn Key Project in the company Modern Flour Mills was completed successfully in July 2021.
PRAXIS ENGINEERING SILO SYSTEMSERING thanks to the Turn-Key approach and the long experience in the sector of Bulk Material Handling Systems and Process Engineering, can provide the appropriate and specialized solution to fulfill each customer's needs with quick response and consistency.