HELLENIC DOUGH – ARABATZIS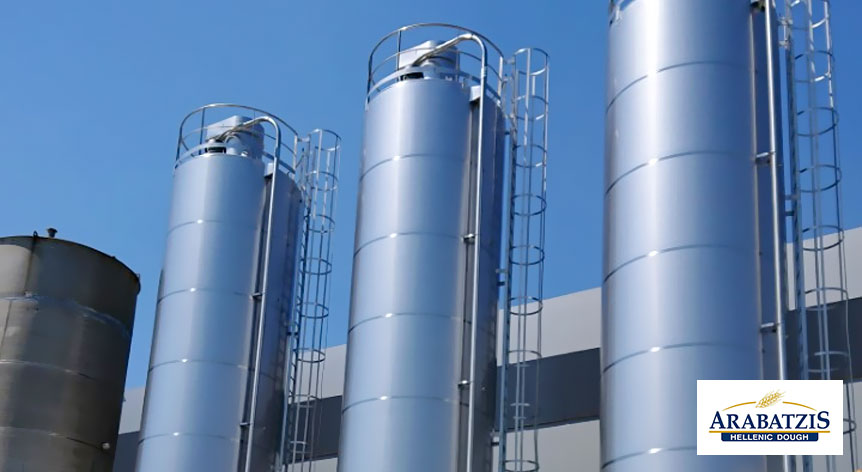 05/11/2021
The food products company HELLENIC DOUGH – ARABATZIS based in a privately owned land within the Thessaloniki Industrial Zone, operates in the sector of frozen pastry products, supporting the Food Service market as well as the retail market.
The company HELLENIC DOUGH- ARABATZIS selected PRAXIS ENGINEERING SILO SYSTEMS for the supply and installation of a Complete System with 4 Dosing and Weighing Stations for flour and water, combined with 3 Outdoor Stainless-Steel Silos. Our Turn Key Project in the company HELLENIC DOUGH – ARABATZIS was completed successfully in September 2021.
PRAXIS ENGINEERING SILO SYSTEMS thanks to the Turn-Key approach and the long experience in the sector of Bulk Material Handling Systems and Process Engineering, can provide the appropriate and specialized solution to fulfill each customer's needs with quick response and consistency.